Lake County Prosecutor's office issues warrant for former Highland teacher
By Carmen McCollum
carmen.mccollum@nwi.com
, (219) 662-5337 | Posted: Tuesday, December 13, 2011 12:30 pm |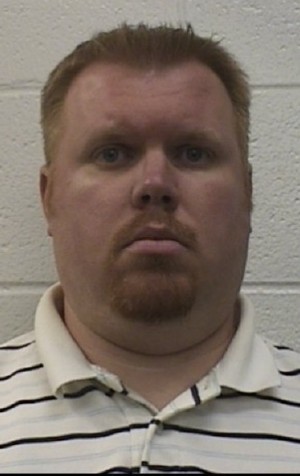 Samuel Fies, 33, of St. John
HIGHLAND | A warrant has been issued for the arrest of a former Highland school teacher with
six felony counts against him regarding an inappropriate relationship with three female students.
Samuel Fies, 33, of St. John, has been charged with one count of
sexual misconduct with a minor
, a Class B felony, one count of
child molestation
, a Class C felony, one count of
sexual misconduct with a minor
, a Class C felony, one count of
criminal confinement
, a Class D felony, one count of
child solicitation
, a Class C felony, and one count of
attempted child seduction
, a Class D felony.
The formal charges against Fies were filed with the Lake County Prosecutor's office Tuesday morning. According to the probable cause affidavit,
two of the three students are classified as learning disabled and participate in special education
classes in the School Town of Highland.
According to the affidavit, Fies developed a relationship with the first student in 2009 when she was in seventh grade and under the age of 14. He reportedly attempted to touch her, brushed up against her and put his fingers down the front of her pants.
In early September 2011, he confined her in his office for a period of time when he continued to touch her.
He communicated with this student through text messages and cell phone, and asked for pictures of her in her underwear.
The affidavit says Fies used a Gateway computer, giving himself the screen names "bbbbgmp" and "s10renew" where he attempted to develop a relationship with two other students, one of whom was 13 years old.
He reportedly contacted the 13-year-old through a MySpace account, through instant messaging and texting. The girl told police that when she talked to him by phone, it sounded like her social studies teacher.
The teacher asked her to do a variety of sexually related things to herself, and told her that he was masturbating.
The third girl was a 17-year-old Highland High School student whom Fies reportedly met through a dating website.
The girl told police she told the person known only to her as "s10renew" that she was 17. When he asked to date her, she told him he would have to meet her parents first.
On Nov. 23, the Highland School Board held a special meeting and fired Fies based on the recommendation from high school Principal Patrick Weil and School Town of Highland Superintendent Michael Boskovich.
In a letter to Fies dated Nov. 17, Weil notified Fies that his contract was being canceled because of inappropriate interaction with female students, including physical contact; requests for and suggestions of contact or relationship of a sexual nature and electronic communication of a sexual nature, which individually or collectively constitutes immorality and other good or just cause; communication with female students unrelated to legitimate educational or extracurricular purposes, which constitute other good or just cause; and non-cooperation with the administration and refusal to answer questions during its investigation of allegations of misconduct, which constitutes insubordination.
In addition to teaching, Fies had been a track and cross country coach at Highland Middle School and/or the high school. He also coached varsity swim for boys and girls at Griffith schools up until this school year, when a new coach was hired.
Highland attorney Rhett Tauber is representing the School Town of Highland in the matter. Fies is represented by Highland attorney Stephen Scheele. Scheele could not be reached for comment.